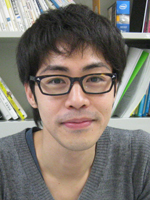 I graduated from this school with doctor's degree in the major of Information Science and Technology in 2011.
 I am very happy that I will be able to communicate with many alumni in different fields such as optoelectronics, nanovision, environment, bioscience, and informatics.
 Let's create new value as a team by taking advantage of the interaction that can be produced in the alumni's website.